Neetobreathe.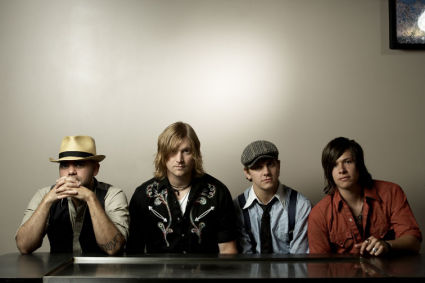 One of my all time favourite bands is Needtobreathe, hailing from the small town of Possum Kingdom in South Carolina. 
Some would compare them to Kings of Leon as it's led by brothers (Bear and Bo Rinehart) and their father is a pastor; now that would be true if the guys from  Kings of Leon were cleaner, less gruff and their was sound more country rock than rock 'n roll, then you'd have Neetobreathe. 
I'm currently obsessively listening to their new album,The Outsiders and standout tracks include: Prisoner, Hurricane and Girl named Tennessee.  
Have I mentioned they are one of my all time favourite bands?…
E
njoy a live video for Girl named Tennessee here.
xx 
yours in musical madness 
Related Posts: